Check Bulldognetwork and you won't see only football or other sports, you may see the video of local farmers harvesting corn. What's up with Corn? Check this book to read about it.

Or point your grade school reader to this Box car children title "The Clue in the Corn Maze."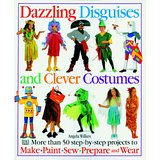 This book will help you and your child pull together their Look for some Treating activities later in the month!